Group Members
---
Principal Investigator
Michael C. Wu, Ph.D.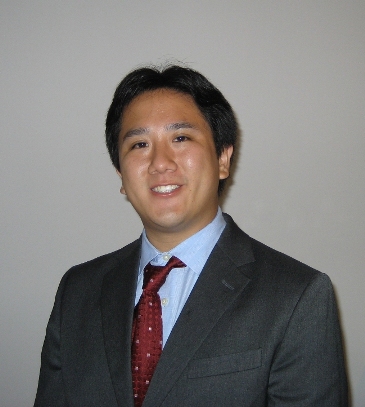 Assistant Professor, Department of Biostatistics
Education
Ph.D., Biostatistics, Harvard University, 2009
A.M., Biostatistics, Harvard University, 2006
B.S., Mathematical and Computational Science, Stanford University, 2004
Contact:
mwu AT bios.unc.edu
Curriculum Vitae:
About Me:
I am a fourth year faculty member in the Department of Biostatistics at the UNC Gillings School of Public Health, The University of North Carolina at Chapel Hill. I also work with the Center for Environmental Health and Susceptibility and the Carolina Center for Genome Sciences. My research is focused on the development of statistical methods for high-dimensional data for application to problems arrising the so called "omics" sciences, including genomics, proteomics, metabolomics, but not economics. Previously, I earned my Ph.D. in Biostatistics from Harvard University with a focus in Computational Molecular Biology working with Xihong Lin and was also co-advised by Tianxi Cai. Before that I attended Stanford University and took my B.S. in Mathematical and Computational Science.
I am originally from Columbia, MD, but after being spoiled by the beautiful weather at Stanford, I like to pretend to be a Californian. I've been told that I achieved some level of success in doing so.
I also enjoy practicing Wushu, a Chinese martial art/sport, and once upon a time, I was a member of the Stanford Wushu Team. I'm also a black belt in the style of Cuong Nhu. But these days, I spend most of my time doing statistics and contemplating how to take over the world.
Starting September 2013, I will be joining the faculty of the Fred Hutchinson Cancer Research Center to conduct translational science research as part of the Statistical Center of SWOG.
Graduate Students
Jennifer J. Clark Ph.D. Student, Department of Biostatistics Education

B.S. Mathematics, B.S. Statistics, B.A. English Rhetoric, University of Tennessee

Contact:

jjclark AT bios.unc.edu

Research Interests:

Additive kernel machines; Joint modeling of genes and environment; Testing gene-environent and gene-gene interactions; Environmental epigenetics.

---

Sebastian Hidalgo Ph.D. Student, Department of Biostatistics Education

B.S., Eastern Kentucky University

Contact:

shidalgo AT bios.unc.edu

Research Interests:

Interaction analysis; machine learning; personalized medicine.

---

Thomas Stewart Ph.D. Student, Department of Biostatistics Education

M.S. Statistics, Brigham Young University
B.S. Economics, Brigham Young University

Contact:

tstewart at bios.unc.edu

Research Interests:

Support vector machine and prediction methods with missing data; Metabolomics.

---

Eugene Urrutia Ph.D. Student, Department of Biostatistics Education

B.S., Biology, Duke University

Contact:

eurrutia AT bios.unc.edu

Research Interests:

Variable selection methods; Kernel machines; Rare variant association analysis.

---

Ni Zhao Ph.D. Student, Department of Biostatistics Education

M.D., Preventive Medicine, Fudan University
M.S., Environmental Science, UNC Chapel Hill
M.S., Biostatistics, UNC Chapel Hill

Contact:

nzhao AT bios.unc.edu

Research Interests:

Cancer; Integrative analysis of genomic data; Kernel machine methods; Variable selection.

Research Assistants Former Group Members Elizabeth Simmons B.S.PH Student, Undergraduate Research Assistant, Department of Biostatistics Research Projects:

Analysis methods for metabolomics data in cancer.
Identification of SNP pathways associated with risk of GvHD and response to treatment.

---